How did we create the Iconic Branding & Packaging of Eden Pet Foods?
We have a long history working with Eden Pet Foods, and in that time we have created their branding, packaging and e-commerce.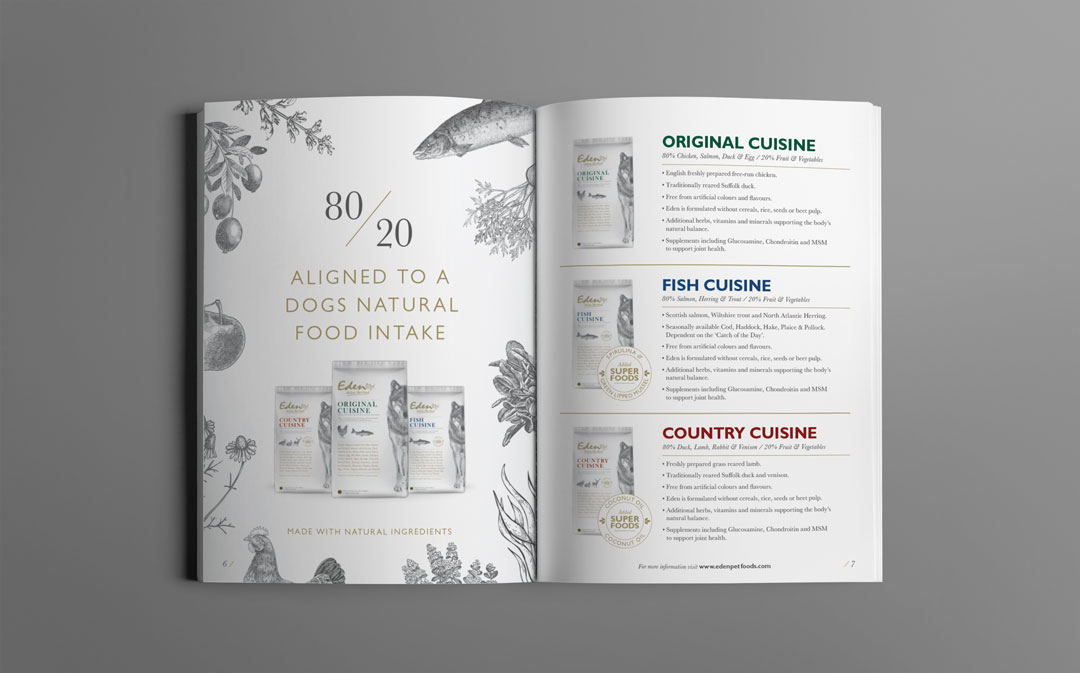 So how did we create the iconic branding and packaging of Eden Pet Foods? We started by combining extensive research and strategic thinking until we crafted a unique brand design that communicated the unique selling point to Eden Pet Foods' target audience. Working with a passionate and like-minded company has been fantastic, and we are pleased to have Eden Pet Foods in our portfolio.
It's a very exciting time to be involved in the pet food industry. The importance of great pet food branding is becoming ever more crucial in such a competitive industry. Our collaboration with Eden Pet Foods is driven by continual innovation, from packaging design, powerful e-commerce and creating marketing aesthetics.
To make memorable packaging for Eden's product line we took all the very best bits of the company, merged this with their unique selling points to craft the packaging you see today. Using strategy and intelligent design we have helped Eden's brand turn heads and provide a lasting return on investment.
Our mission is always to achieve stunning packaging and create brand identities that capture the attention of your target demographics. Whether it be web design, logo design or retail packaging our team will keep your brand consistent across every platform. We strive to strike the balance between innovation and intelligent design, delivering stunning packaging that's retail-ready.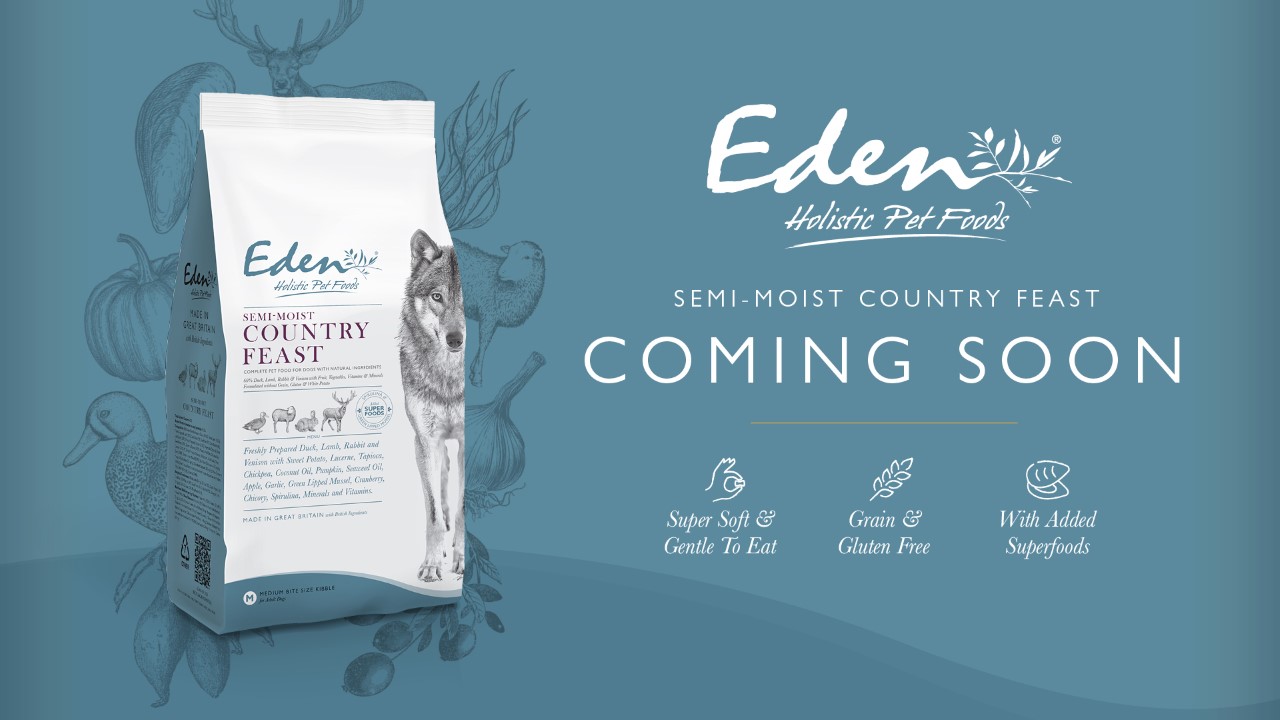 One of Eden Pet Foods' most notable USP was the emphasis on freshly prepared, natural, grain and gluten-free products. The natural ingredients used in the products have heavily inspired the packaging design, with earthy colours and natural textures highlighting the organic feel of the brand.
With more pet food options on store shelves than ever before, and with consumers becoming increasingly savvy about what they're feeding their pets, it was vital for us to make sure Eden Pet Foods packaging stands out. The best way to do that is the marketing, and the most visible form of marketing is the very packaging consumers look at when they buy a product.
The packaging can be used to convey subtle marketing ideas that consumers are looking for. A strong brand presence can communicate authenticity, freshness, quality and a healthy or more nutritious product.
"WELCOME TO EDEN HOLISTIC PET FOODS
We at Eden Holistic Pet Foods pride ourselves on formulating a range of foods that caters to the nutritional needs of cats and dogs. Developed in consultation with vets and nutritionists, all our food has the best quality meats, fruits and vegetables, and is completely grain and gluten-free. Our passion lies in "Supporting animal health through nutrition"™ and this will always remain our guiding philosophy as we strive to make animals healthier and happier by making the best dog and cat food on the market." – Eden Pet Foods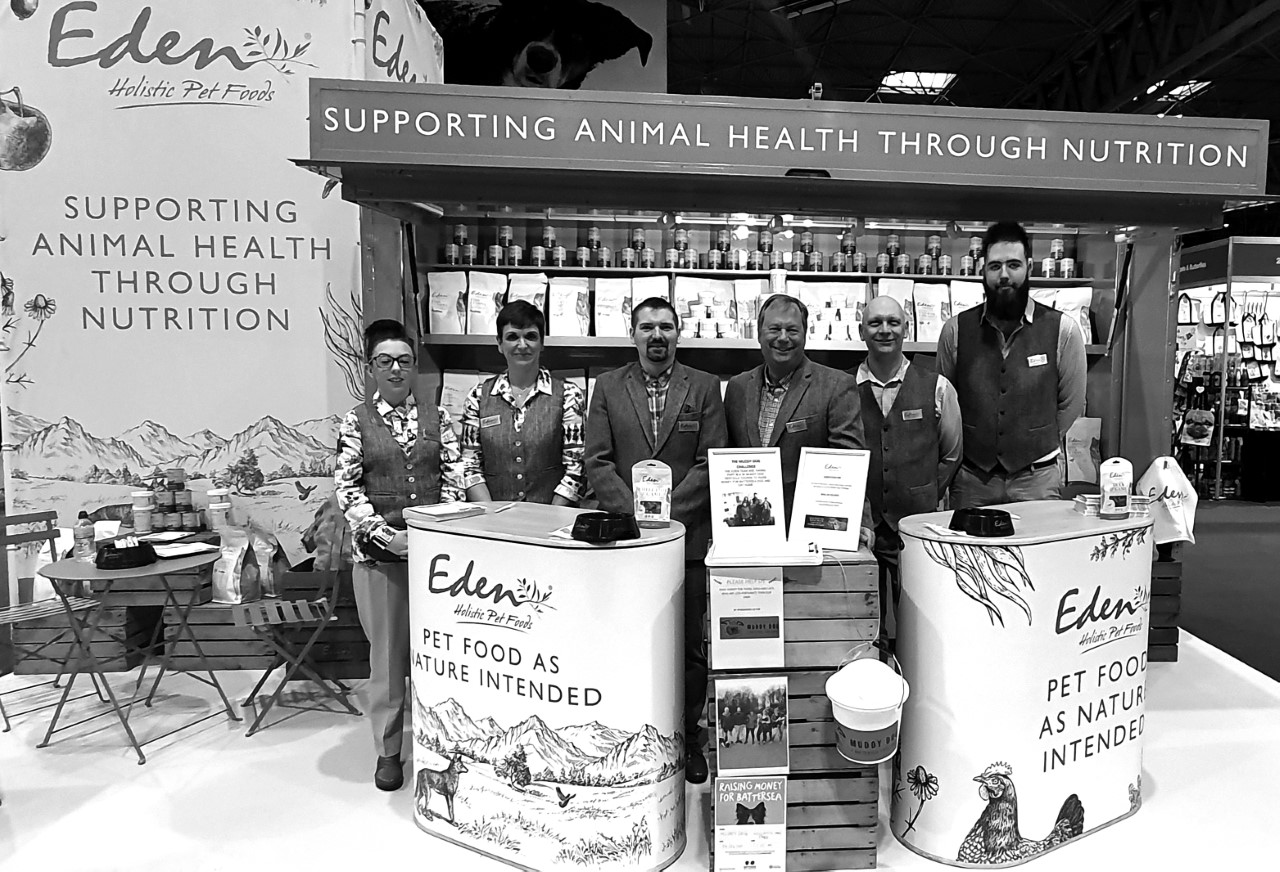 Eden Holistic Pet Foods are a leading dog food provider, and we highly recommend you take a look at their product range. All the ingredients lovingly put in will leave your furry friend feeling in tip-top condition!
We believe that an idea is just that without the skills and passion to see it flourish. As a creative agency, we strive to bring your vision into a reality, creating branding and packaging that both you and your customers will fall in love with.