Build the Right Body – PD Stevens & Sons Project
Innovation distinguishes between products built in the same way or products developed to break the trend and lead the way. Greg Stevens and his team have devoted many hours to bespoke products that break the trend. Many of their bespoke body builds prove this.
PD Stevens & Sons continuously put investment into people, equipment, and facilities to ensure that they are always meeting the needs of their customers whilst remaining competitive within the marketplace. Their philosophy is that the customer relationship is to be maintained over the life of the vehicle so that PD Stevens is the first choice for any replacement.
We were approached by PD Stevens & Sons to help revamp their website and elevate their brand.
Firstly, we looked to enhance their existing logo, giving it a fresh, new look. The improved logo would define who PD Stevens & Sons are whilst making them stand out from the crowd.
In their new logo, it consists of a red square with the letters P and D intertwining and then to the right of this is "Stevens & Sons Ltd". This new logo is both simple and effective.
Our main focus was to design a new website for 2021 to engage with their potential customers. With their new website, we made sure that we made it completely clear what their services and products were so that the customer's journey through the website was a smooth one.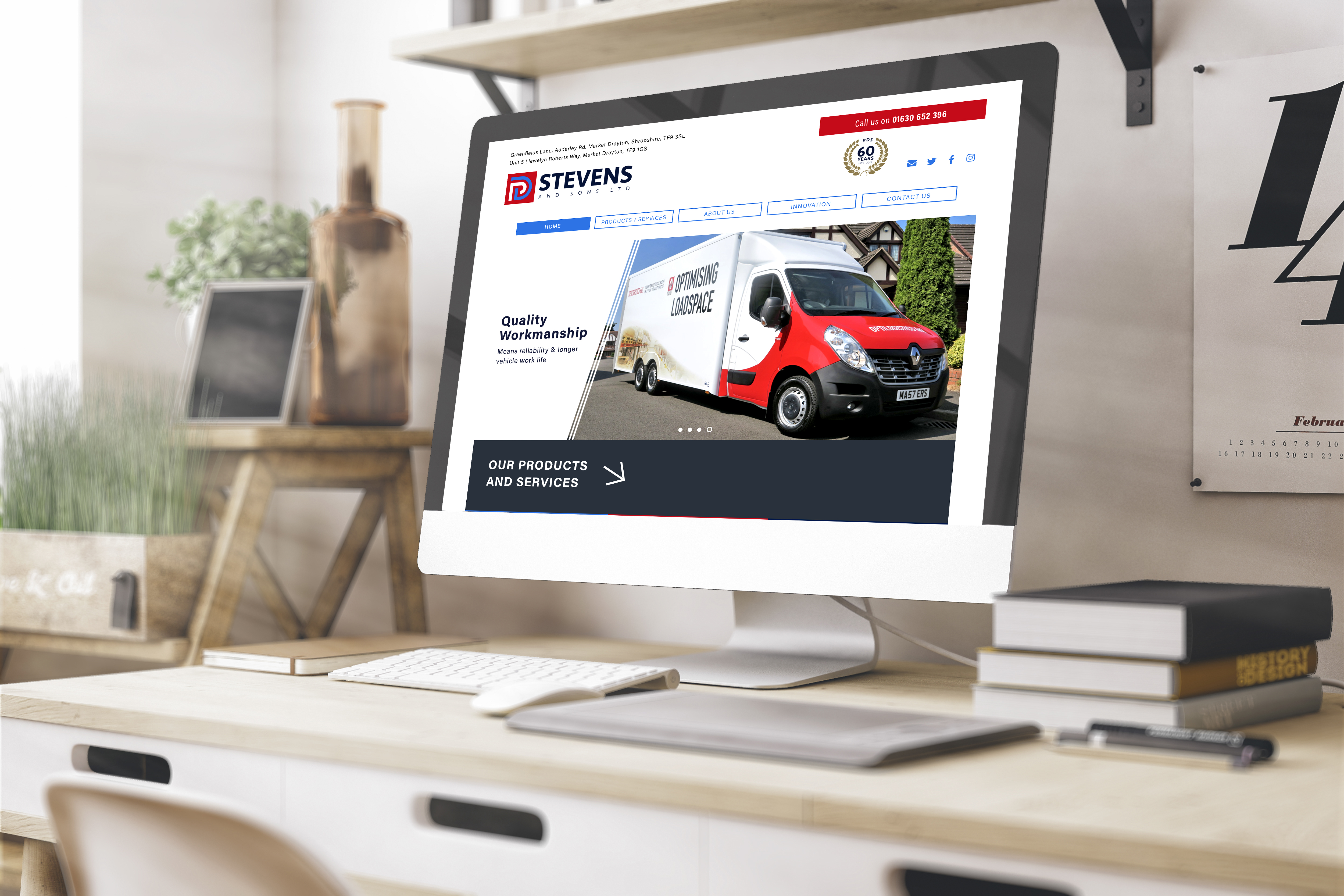 Working closely with PD Stevens & Sons, we helped to establish five main pages for us to work from, those being Home, Products/Services, About Us, Innovation, and Contact Us, and we went from there on sub-categories and sub-pages that could link from these, such as the many different products and services on offer. Looking at the Home page, we made sure that important information was available so that users were only one click away from reaching their desired information.
As you scroll through the Home page, you can see that they have their main products and services on show along with a short paragraph of their history so that customers can get to know them even more and their background. Finally, they have a downloadable PDF brochure available, which is explained more later on, and some well-known brands which they have worked with such as Renault Trucks, FleetWatch, JR Industries, and more.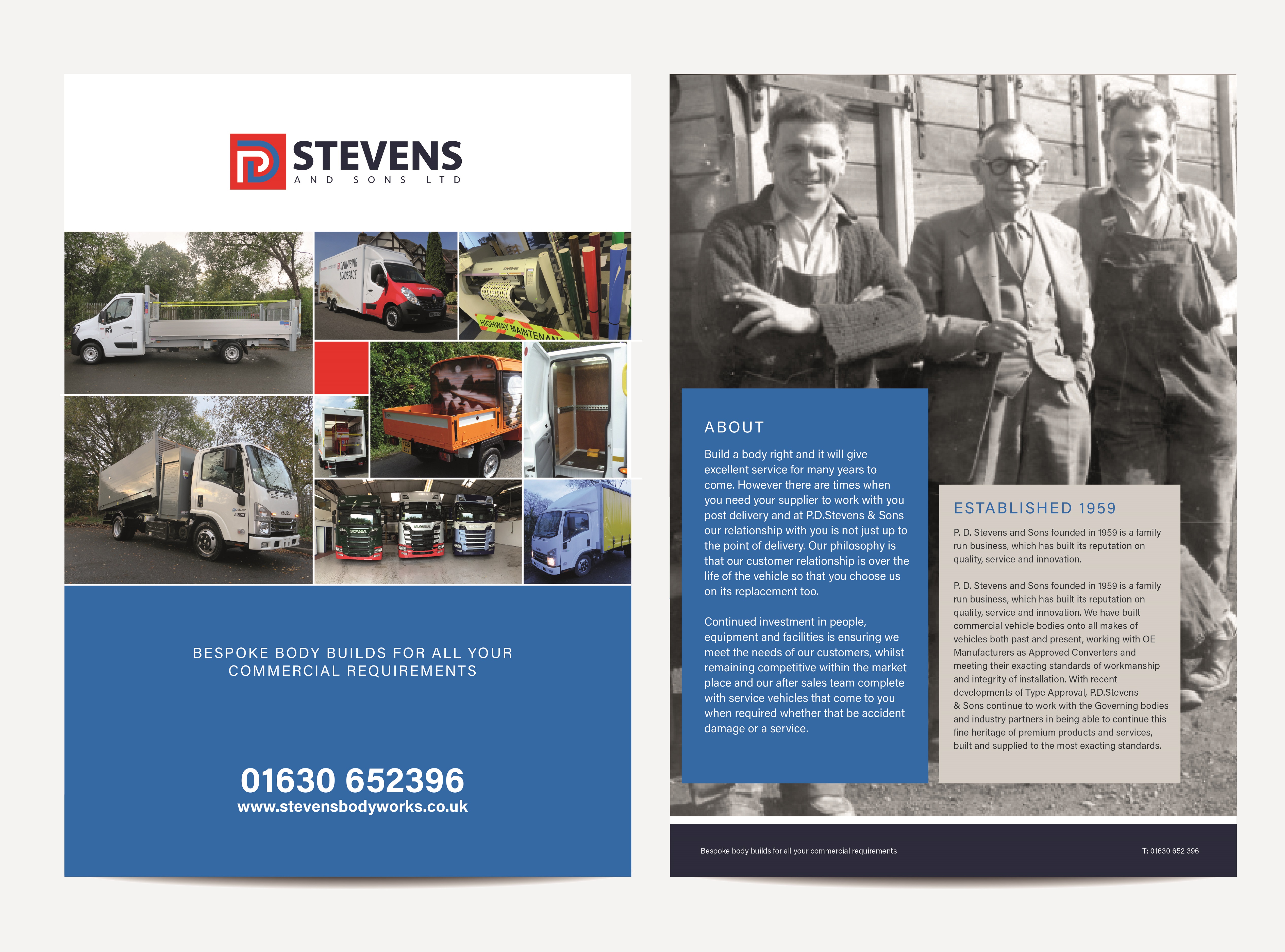 Sticking with the content on the website, we have also created an online brochure that is downloadable from their Home page. The brochure contains information such as their history, build variations, accidents and repairs, fleets, and more. We also created a Brand Guidelines booklet for PD Stevens & Sons to use when they assist their clients with guidelines that must be followed and met.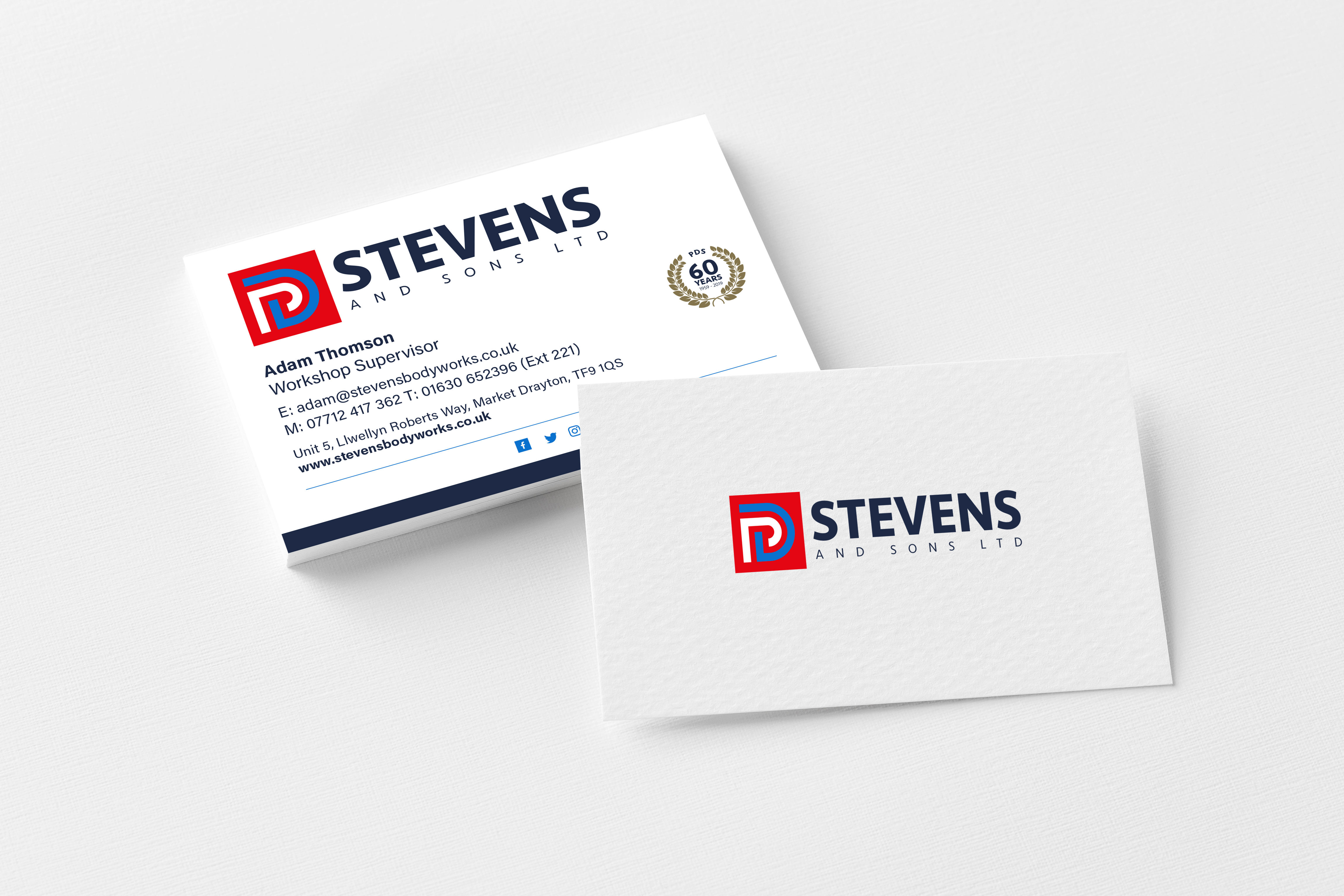 Stationary has also been created, such as Year Planners and Business Cards which are both unique and effective in their own ways. Year Planners are used by the workers within PD Stevens & Sons so that they have their own personalised equipment, and the Business Cards are for them to hand out to customers and clients to pass on their business information.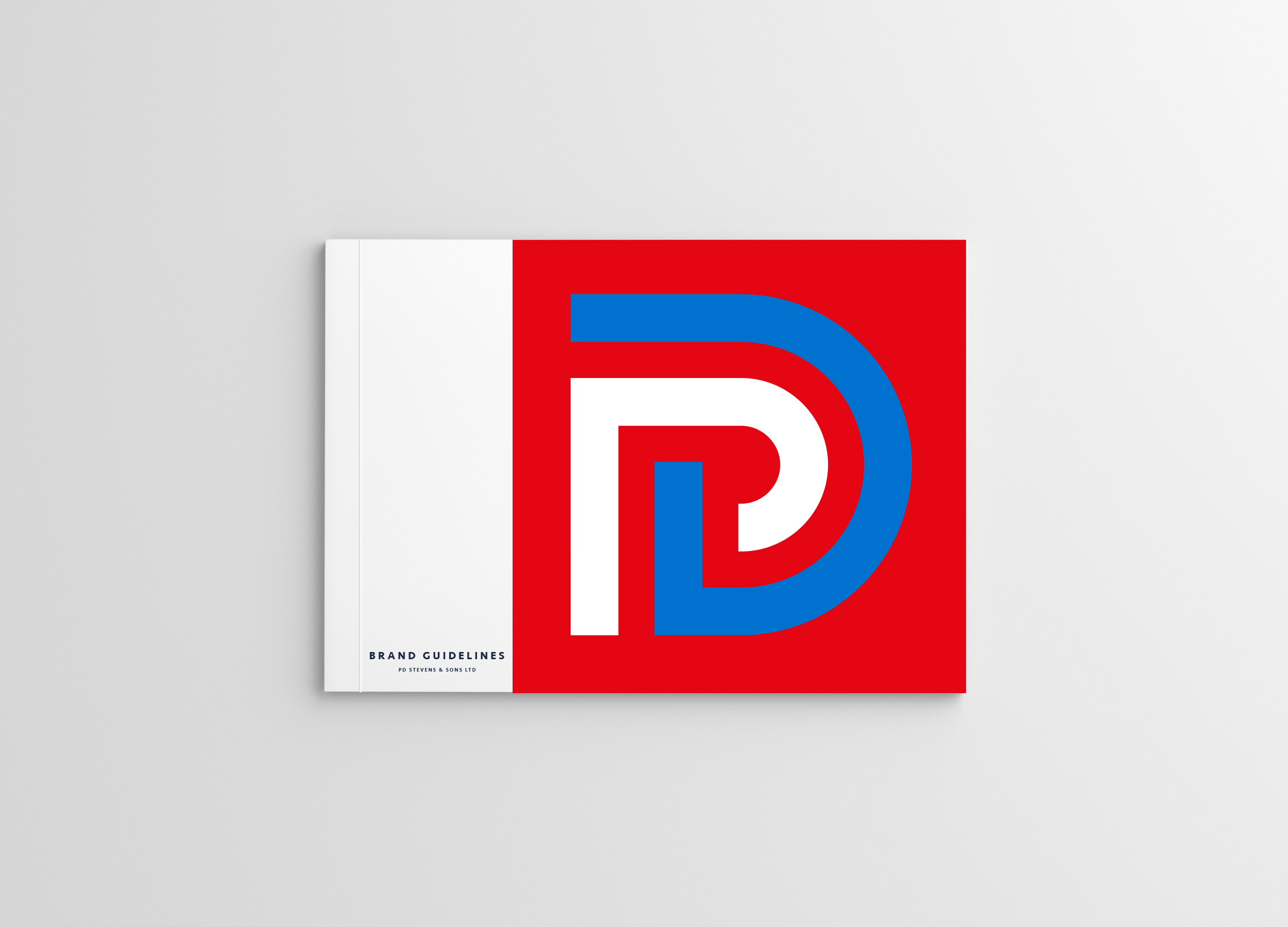 In terms of marketing collateral, we have created exhibition-style pull-ups that promote the business as well as running email marketing campaigns and creating efooters for the key members of staff. Within the email marketing campaigns, we code emails for them to send out to their subscribers, on a monthly basis, to keep them updated as to any special offers that are currently available.
Check out their website by clicking on the link below.
https://www.stevensbodyworks.co.uk/